TWO 0.5G LIVE RESIN & DIAMOND INFUSED PRE-ROLLS
WHOLESALE: $7.50 | DISTRO: $7.00 (MOQ: 300)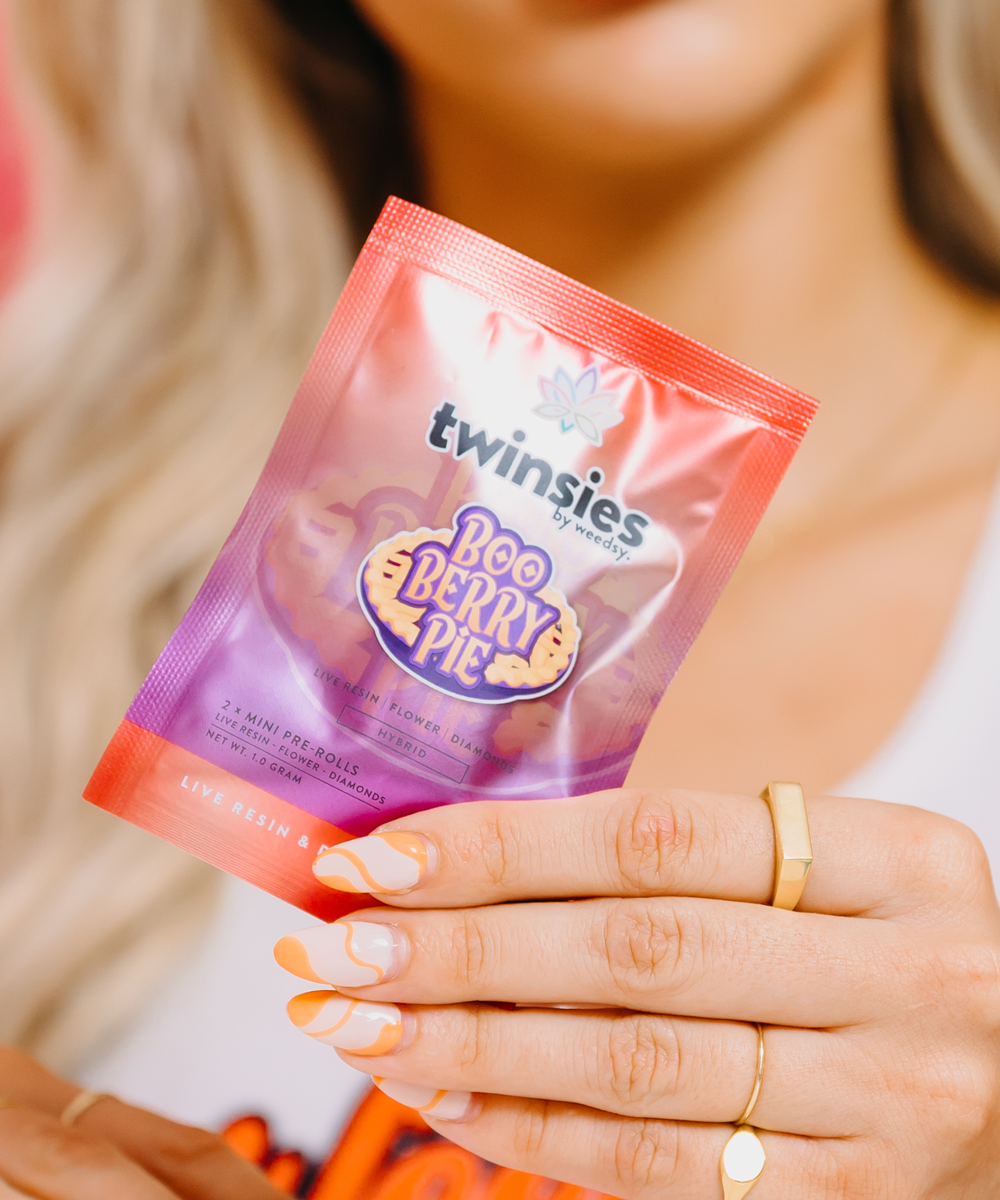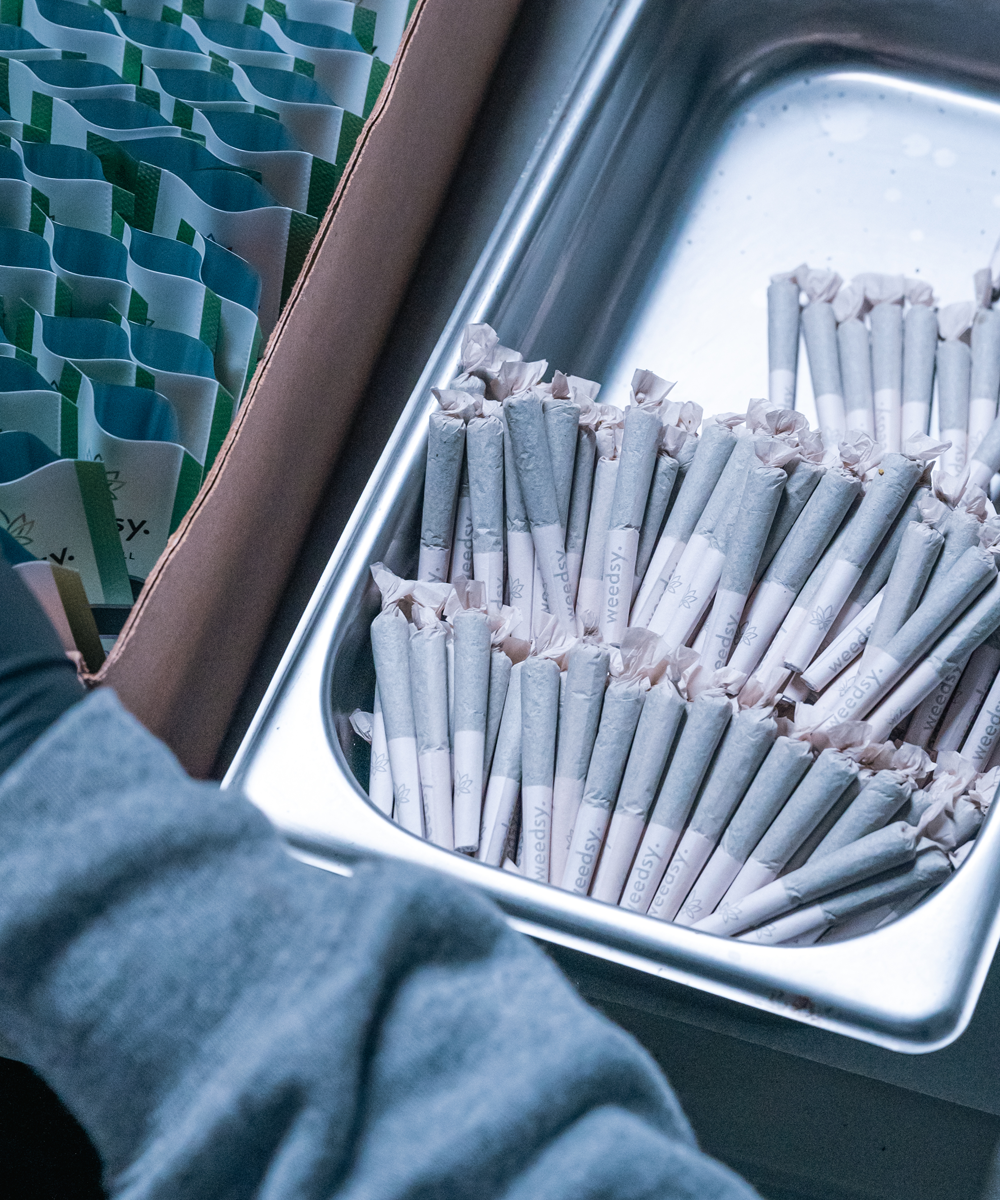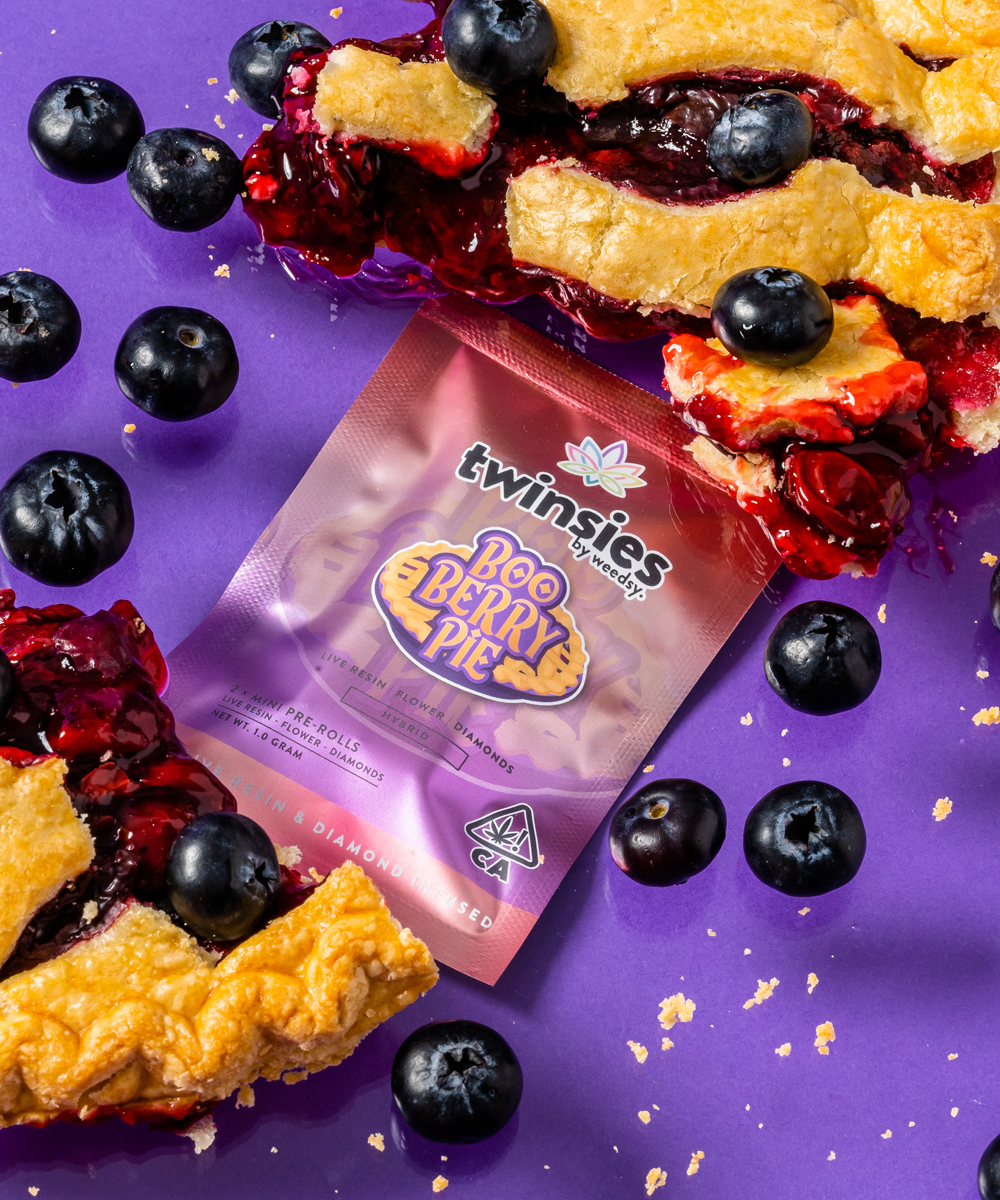 LIVE RESIN & DIAMOND INFUSED HYBRID
Ultimate Do-Nothing Strain
Boo Berry Pie is balanced hybrid that both smells and tastes like a delicious berry pie finished with earthy and floral notes on the exhale. Don't expect to get a whole bunch done off a pair of these - the energetic head rush fizzles out in favor of an ultra-chill lazy spell, almost like that food coma you'd experience after dessert.
ORDER NOW
Takes One to Know Two
There's more to Weedsy than just taking infused flower and rolling into a J. Our team invests their entire selves into the art of extraction. Some common things flying through our heads involves the terpene profile of the live resin, how much is considered too much for the diamonds, and how do these babies burn? By the time we've finished hand-rolling these bad boys, we think we've got it figured out.
Balancing Power & Flavor Flawlessly
Twinsies' focus on a more true-to-strain terpene profile isn't as far off as you might think. We're very particular about the strain we use to achieve the flavor profile, keeping in mind that the overall feel of the joints is to resemble a blueberry pie. The diamonds exist to merely skyrocket that potency because what use are two pre-rolls if it's not knocking you down after a sesh, am I right?
SEE COAs