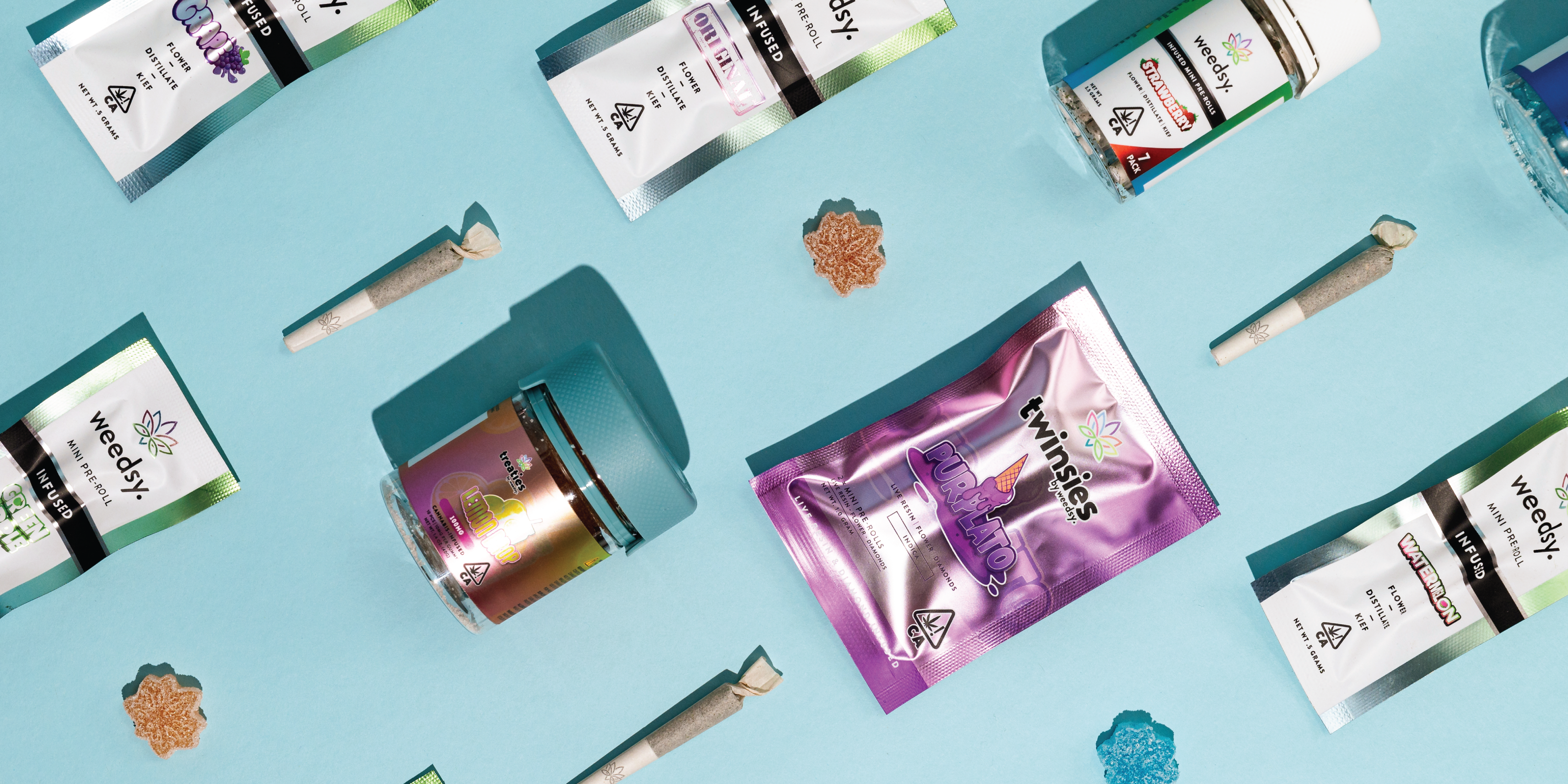 Why Weedsy?
Why Choose Weedsy for a Premium Cannabis Experience?
Puff Puff No Pass.
How many times were you not able to finish your joint? Or worse, you were passed a wet and slobbery pre-roll by your best friend's coworker and you still hit it because you didn't want to be rude? Those days are over.

Weedsy mini-everyhings are designed to be a one-and-done solution for reaching that higher level. Never again would you need to worry about stashing a half-finished pre-roll or wrapping up a huge edible with the intent of trying to reuse it later. We simplified the cannabis sesh experience by downsizing the volume you are consuming.

We are firm believers in the less is more ideology and have perfected the art of rolling out your favorite Weedsy goodies in small batches. Each batch of products are lab-tested for harmful substances like impurities and carcinogens. Premium cannabis should do one thing and one thing only — get you the best high possible.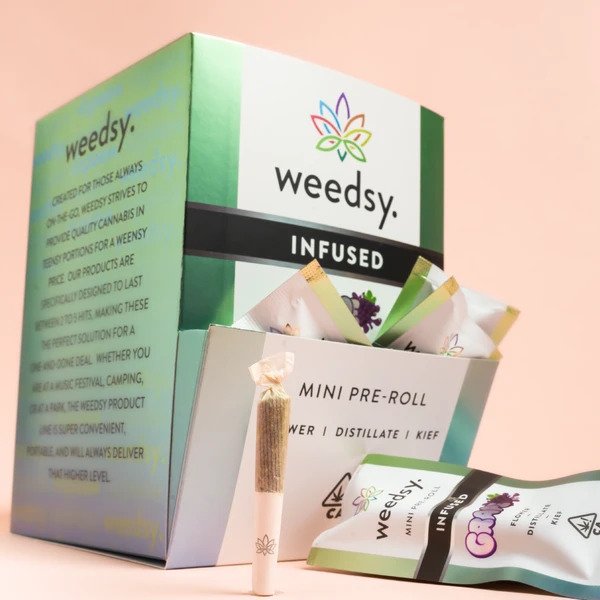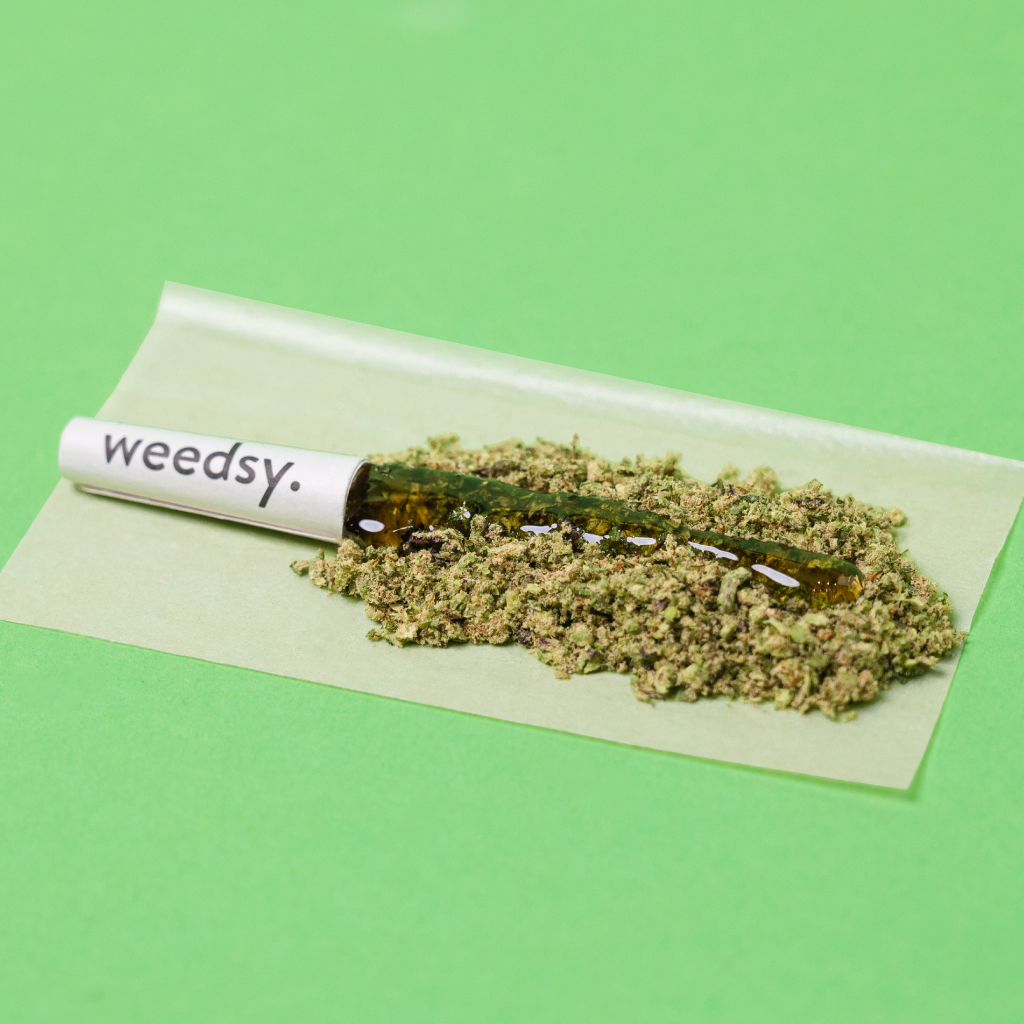 What's in a Weedsy?
Our Weedsy mini pre-rolls contain 500mg of top-shelf, premium-quality cannabis. We grow our organic cannabis in small, lab-tested batches indoors at our own facility, and have conducted years of in-market research to ensure the quality of our product. Our mini pre-rolls are made with love and care to help you get to a higher level.
The Infused.
We use an industry-leading proprietary process to craft our Infused Flavors with the perfect amount of flower, distillate, and kief. Enjoy a burst of creative energy coupled with a smooth, creeping body high.

- Our distillate is lab-tested at the highest standard by batch.

- We use premium cannabis flower even when others don't.

- The process brings you the perfect balance of potency and flavoring.
Take It Weedsy
Whether you live and breathe for our delicious infused flavors or want to stick to the classics with our infused strains, find your new favorite mini pre-rolls and edibles with Weedsy. Our one-time use goodies are low-cost and come in convenient packaging because the last thing you want when trying to get high is to struggle with finishing it.

Find us on Weedmaps and get ready to experience our cannabis wizardry for yourself.