3.5G DISTILLATE INFUSED INDICA
7-PACK PRE-ROLL BUNDLE
WHOLESALE: $19.00 | DISTRO: $18.00 (MOQ: 300)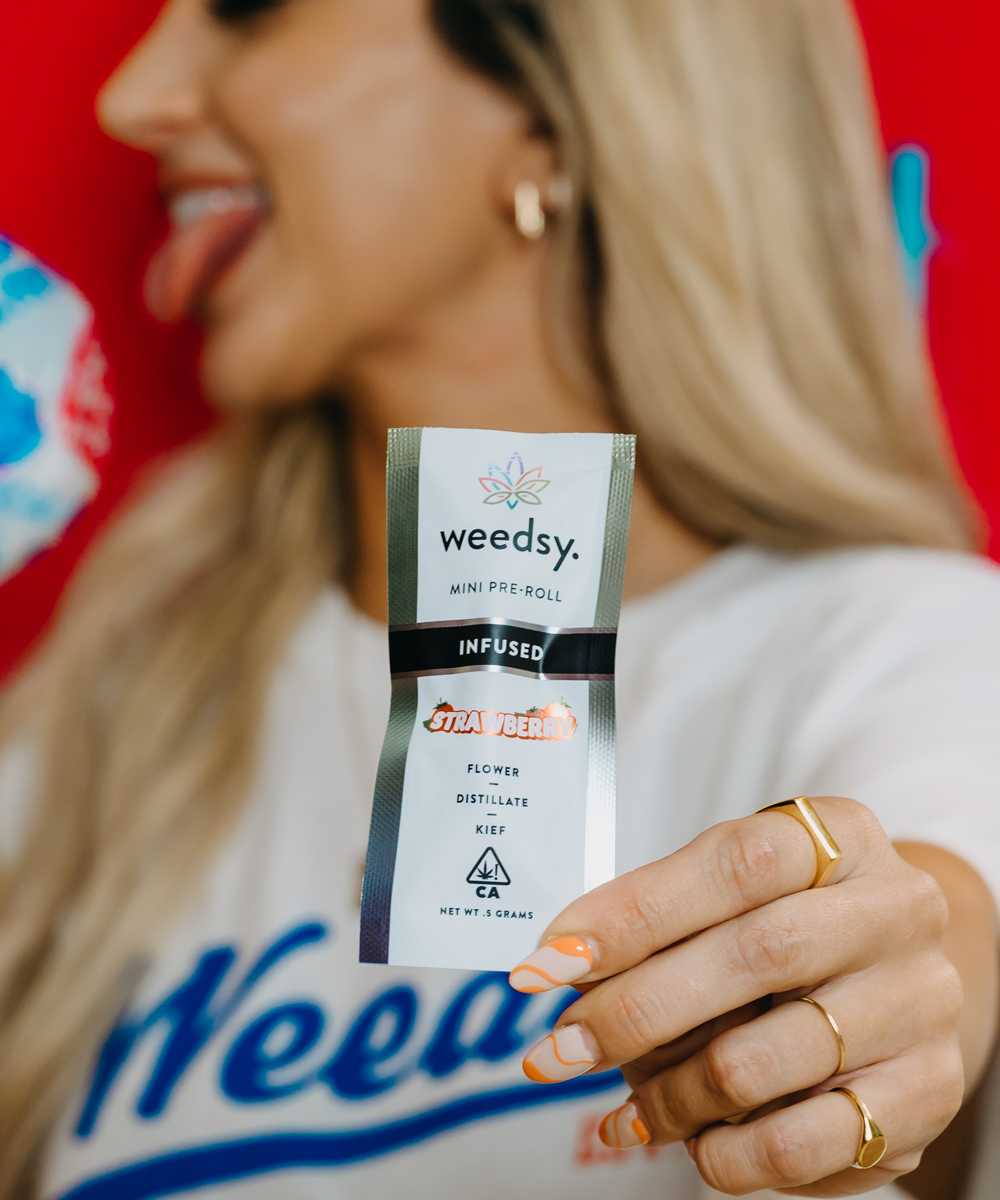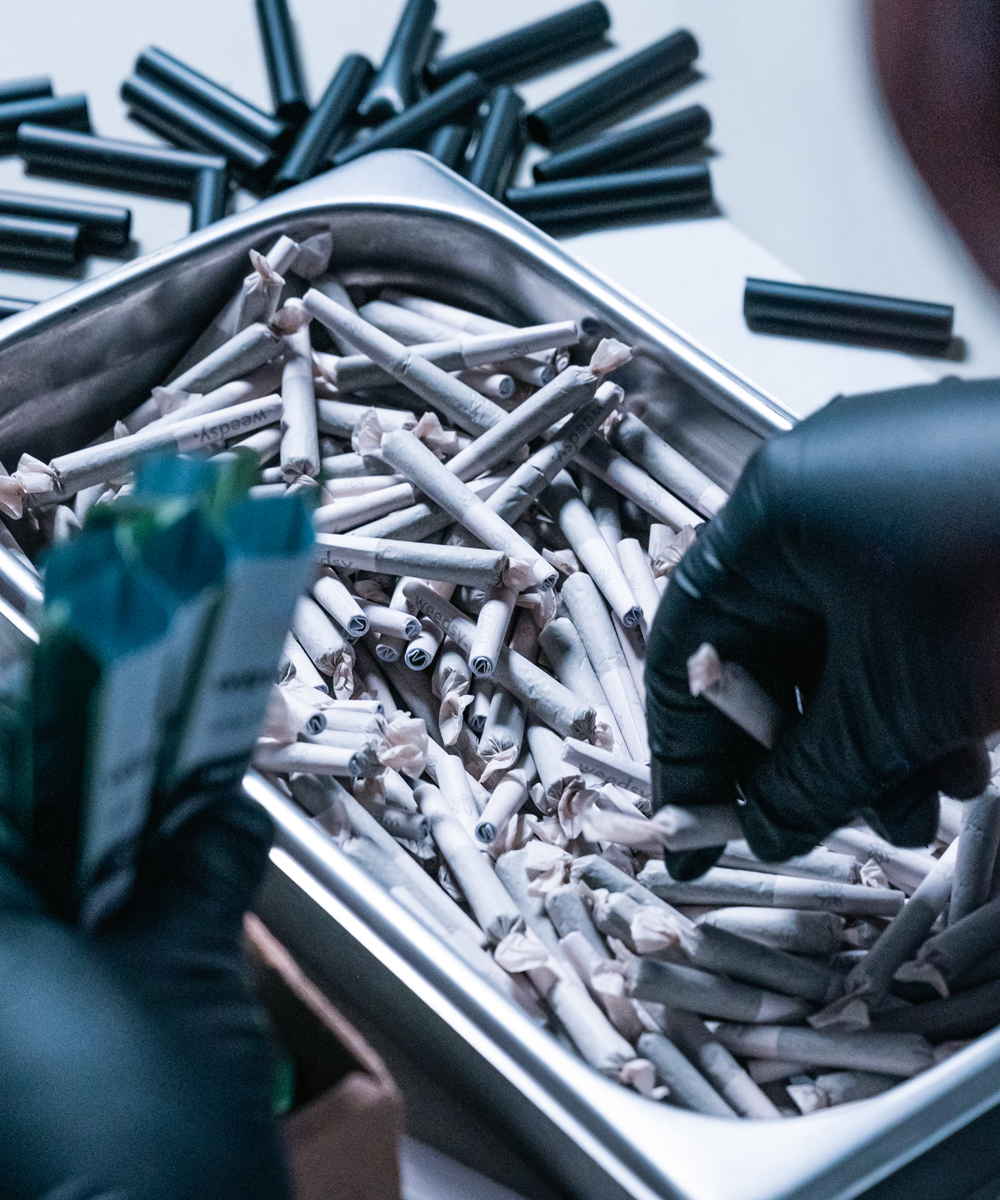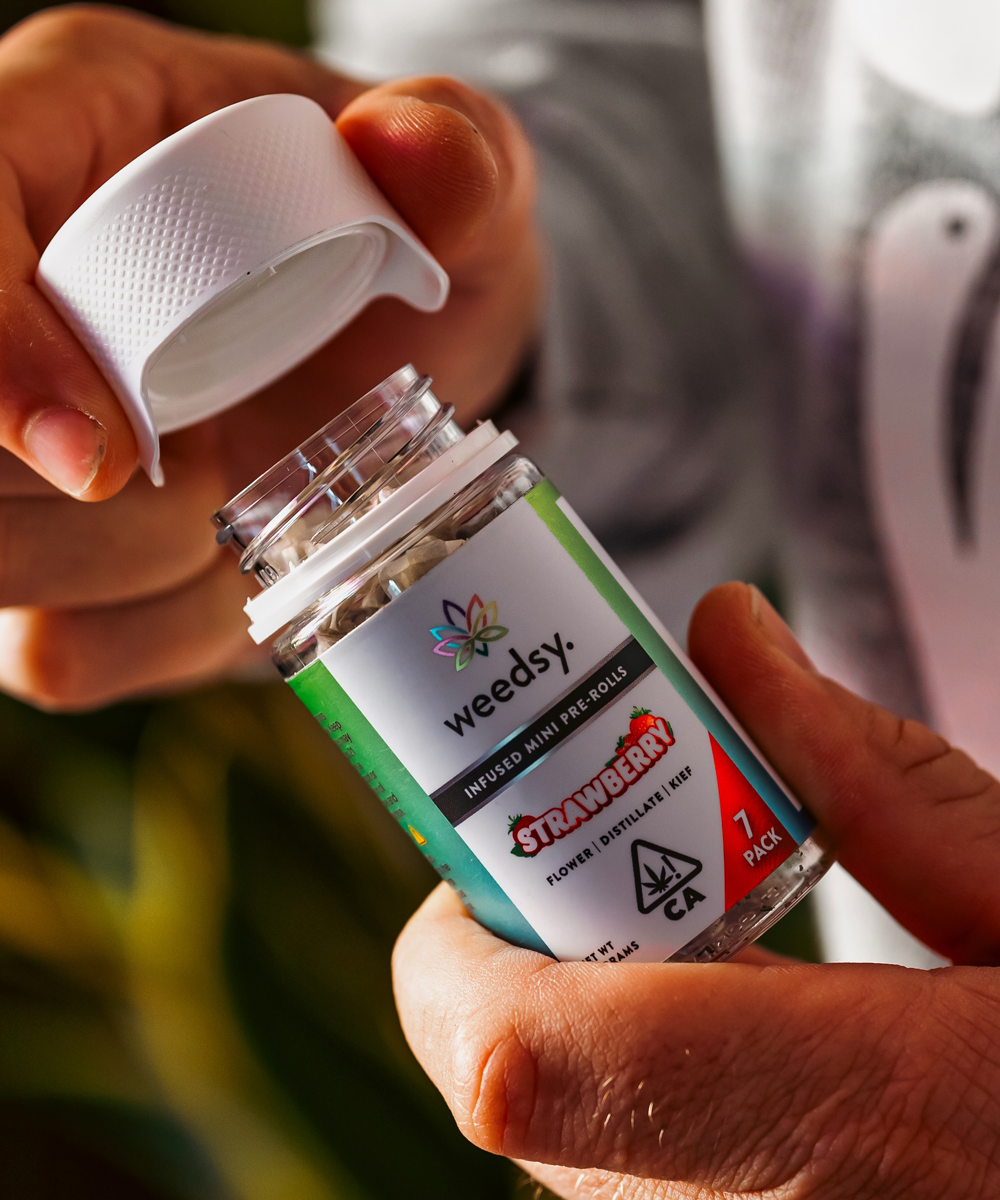 Sweet California Strawberries
They're sweet, they're juicy, they're strawberries! The Weedsy Strawberry Originals take strawberry-flavored distillate and infuse them into locally sourced exotic hybrid flower and smother it in a generous helping of kief to deliver an exceptional high.
ORDER NOW
Meticulous Attention to Detail
There's more to infused mini pre-rolls than simply rolling them! Our team invests their entire selves into the art of rolling potently powerful teensy, weensy Weedsy mini pre-rolls. Each pre-roll is given the tender love and care it needs before being packaged in our iconic bags.
You Might Need to Sit Down for This
The latest batch of our Strawberry Originals mini pre-rolls are testing at 34% THC. These tiny, but mighty joints aren't just tasty, but they're powerful enough to knock even the most seasoned users down. Check out our COAs and learn what all the fuss is about.
See COAs