3.5G DISTILLATE INFUSED HYBRID
7-PACK PRE-ROLL BUNDLE
WHOLESALE: $19.00 | DISTRO: $18.00 (MOQ: 300)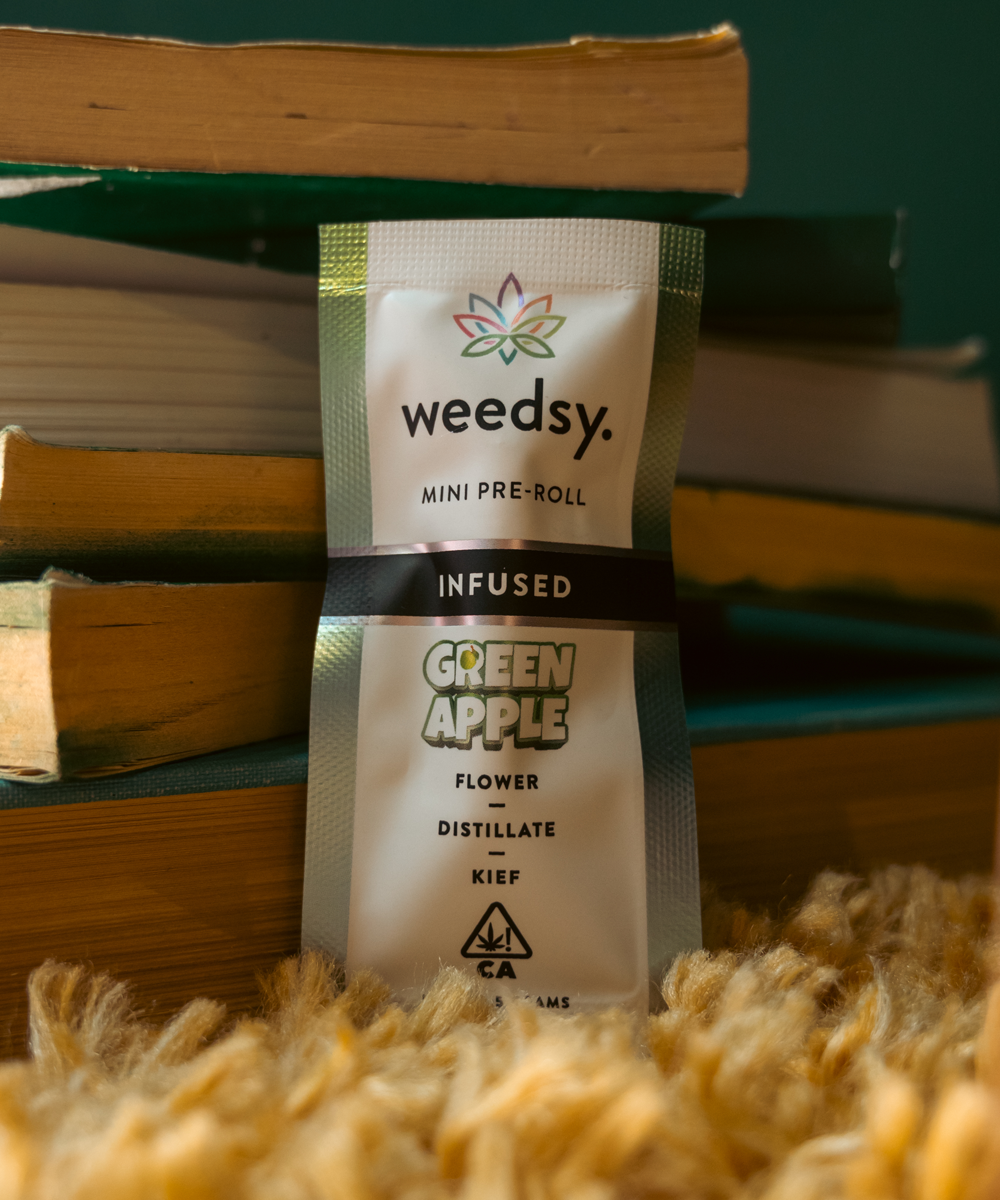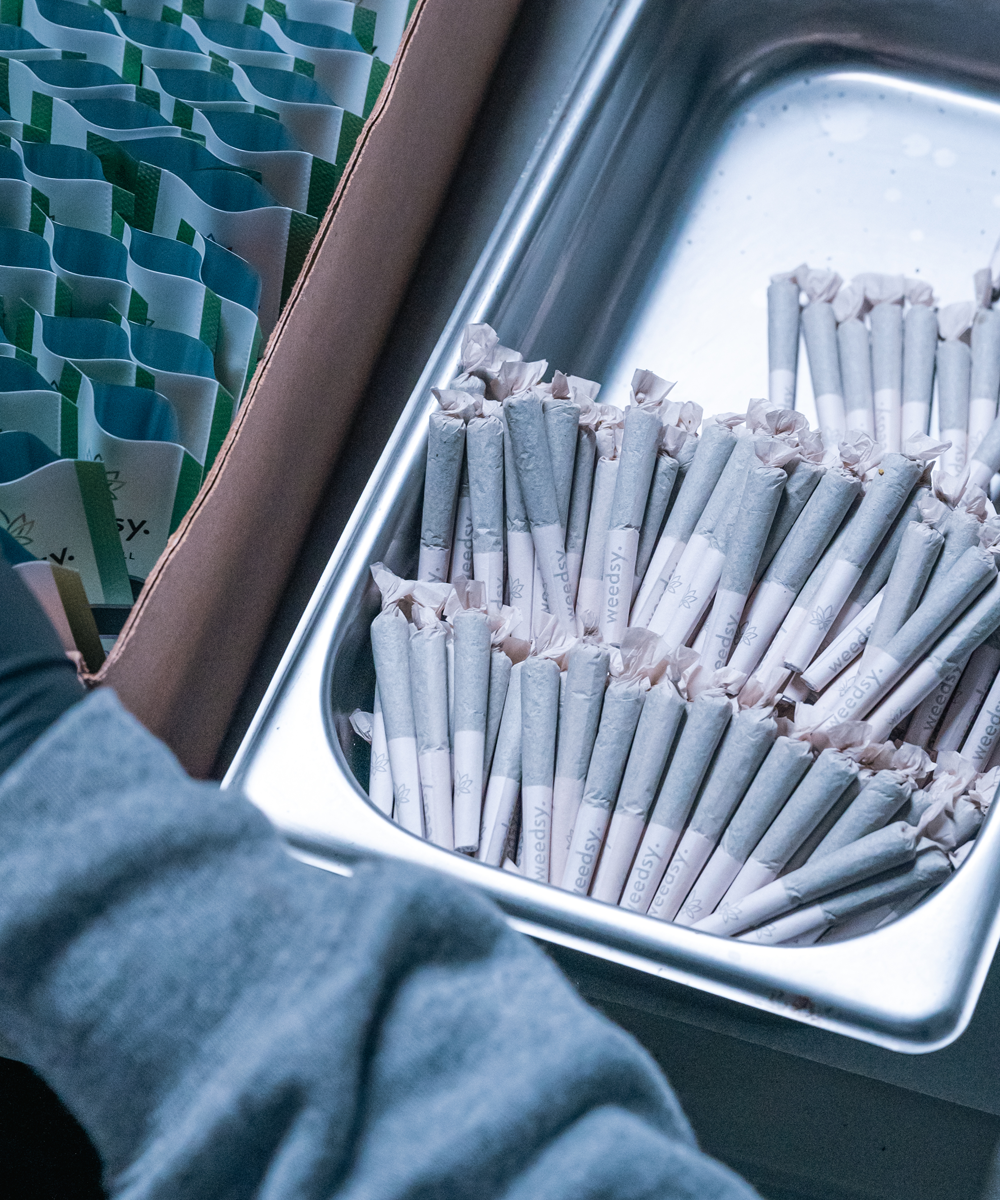 An Apple A Day...
To keep the good vibes all day! Green Apple feels like taking that first bite into a crisp and refreshing granny smith apple. It's tart, slightly sour, and packs a one-two punch to keep the vibes rolling all day long.
ORDER NOW
Tender Love & Care in a Pre-Roll
This isn't some run-of-the-mill factory we're running here. Each and every Weedsy mini pre-roll is made, weighed, and packed by hand. It's that extra attention to detail with human eyes that deliver love to our products; and it translates into an experience we know your customers would love.
Transparency is the Only Vibe
For a single-use distillate-infused pre-roll, these things last a lifetime. Not only is Green Apple packed so well that it delivers an even burn, but we also managed to add a whopping 35% THC in there. Buckle up, this is going to be a nice ride.
SEE COAs