Bubba Melon
100MG CANNABIS-INFUSED GUMMIES
10MG PER PIECE | 10 PIECES
WHOLESALE: $5.00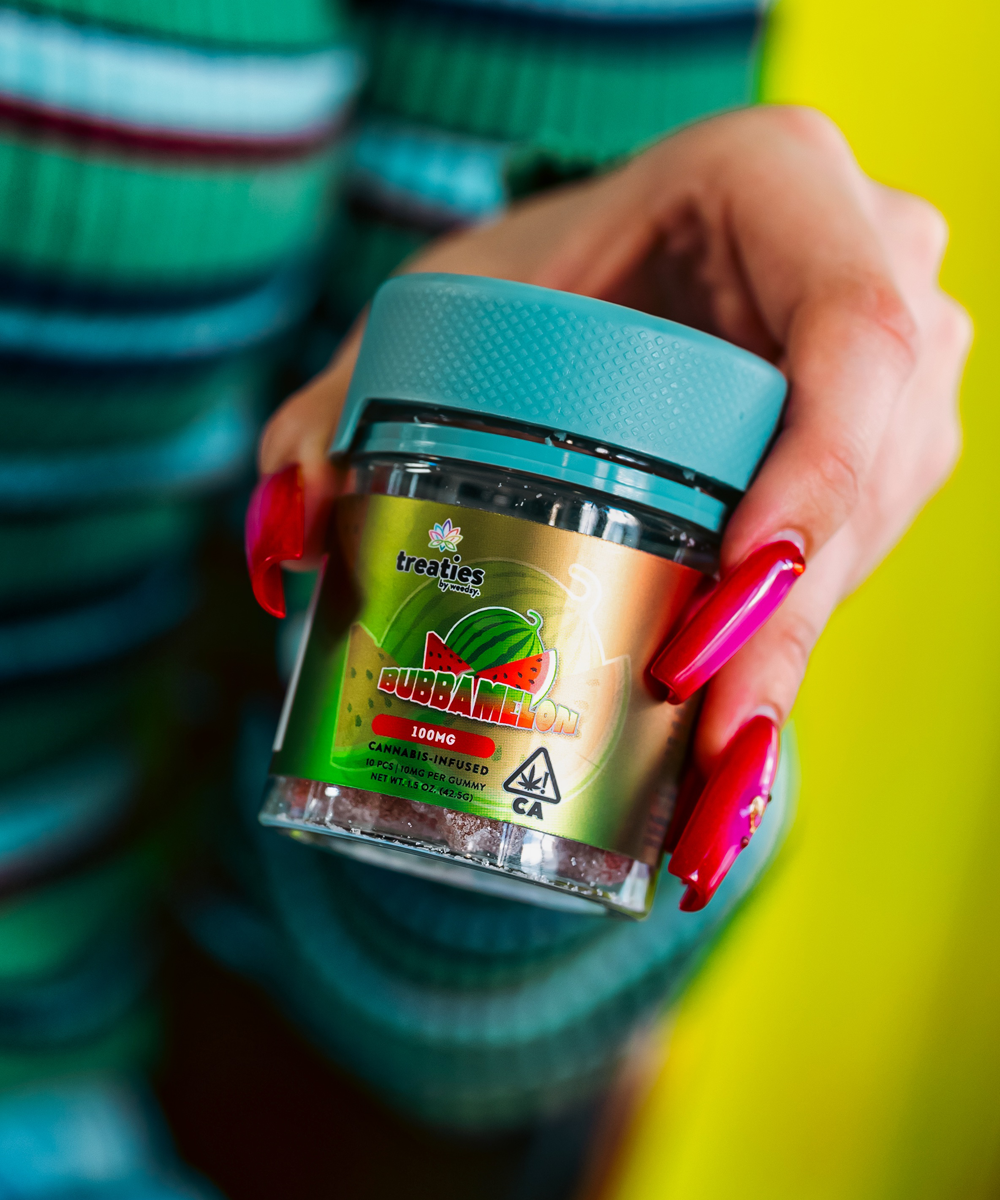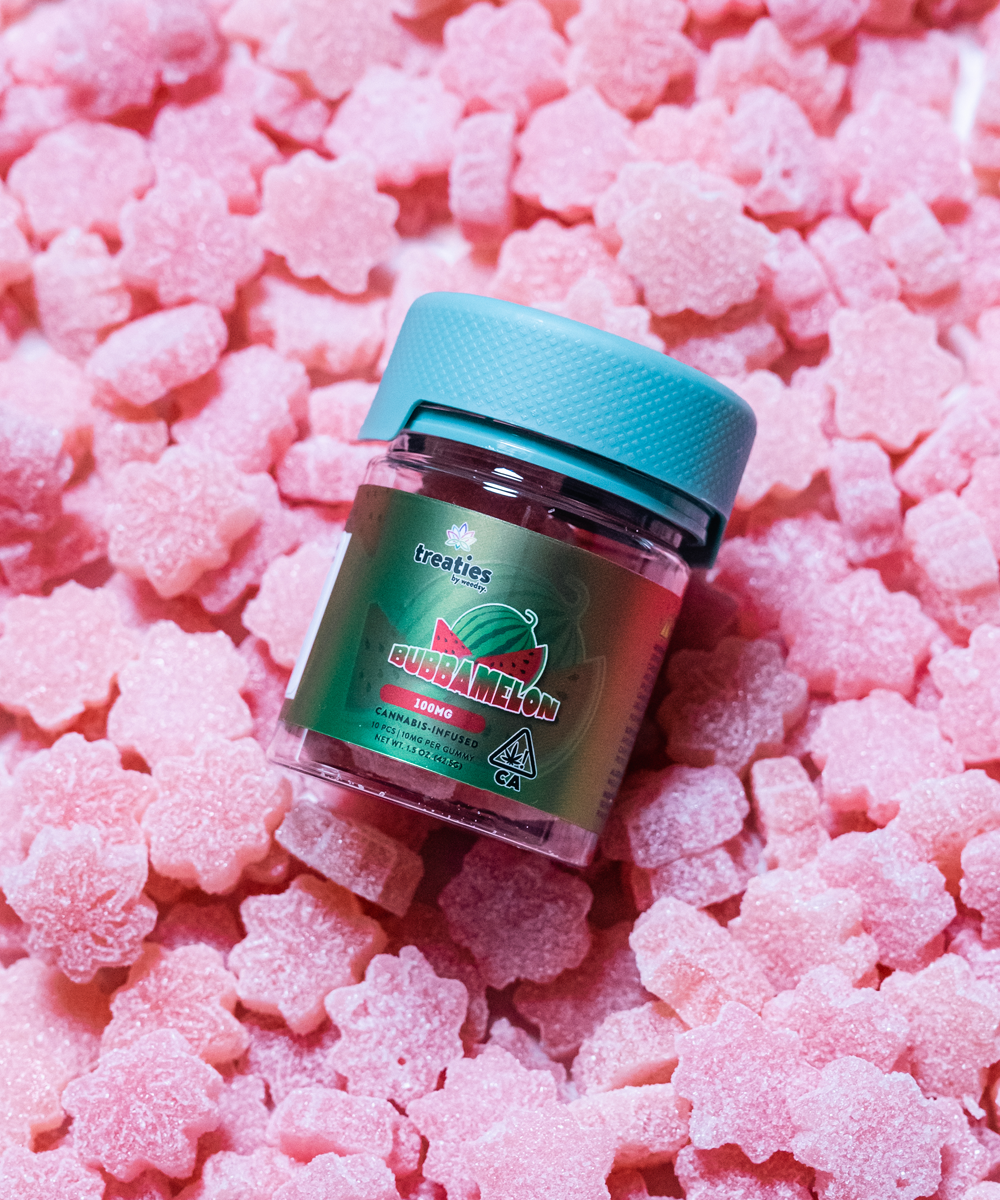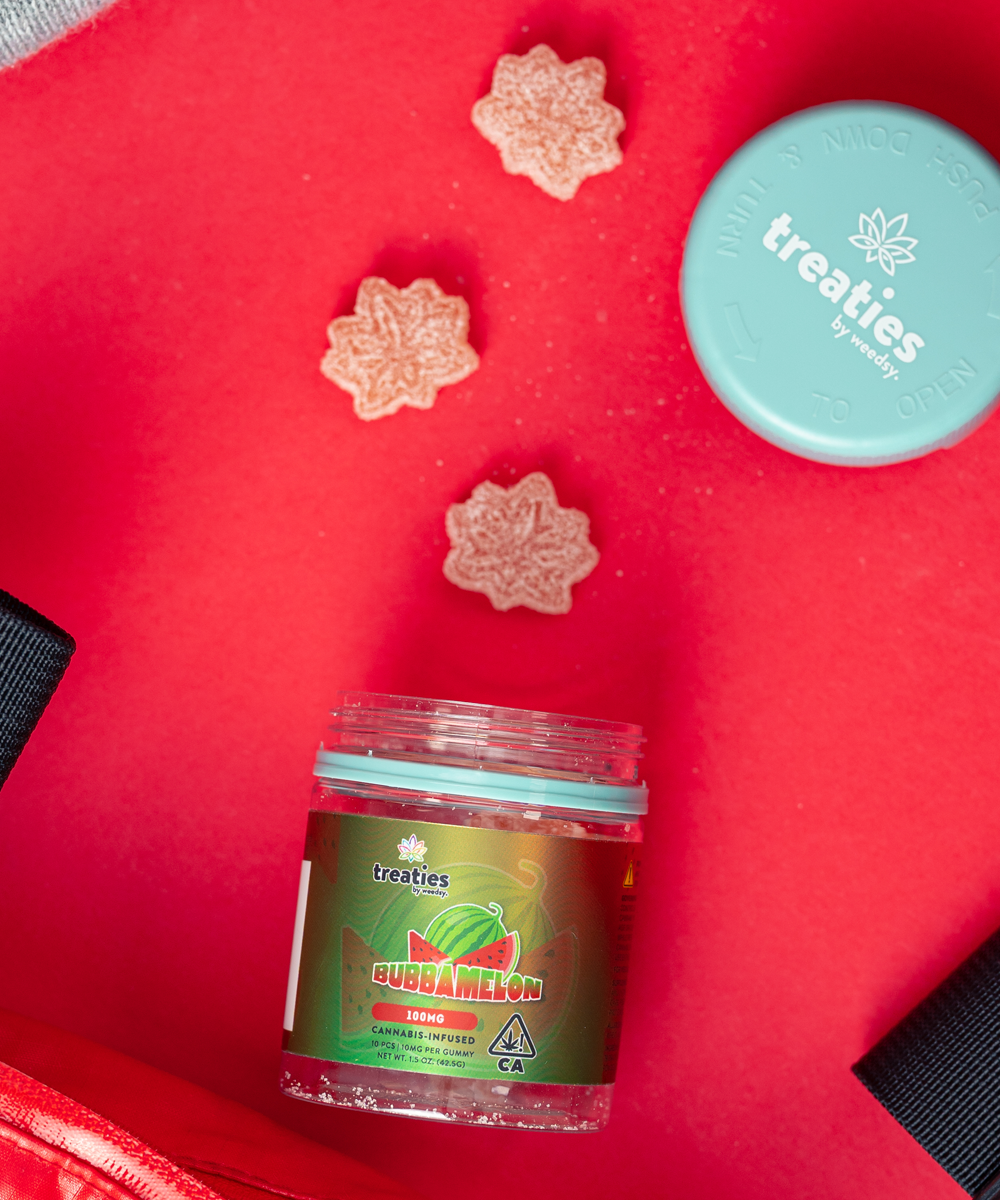 It's Summertime All the Time
A little sweet, a little sour, these juicy watermelon slices are packed into teensy, weensy, Weedsy gummies, making these the Treaties that'll drop that all-too-familiar Summertime shine all year round.
ORDER NOW
Hand-Made with Love
Similar to our pre-rolls, we're not some run-of the mill manufacturing facility. No, we go above and beyond to ensure that our gummies taste good, feel good, and take you on that trip to get to that higher level.
Our Promise to Purity
Each and every Treaties jar contains only the highest quality cannabis infused to best gummies around. We make sure to only keep our ingredients fresh, sustainably sourced, and most importantly potent enough to make these the real bang-for-your-buck cannabis experience.
SEE COAs